STATUS
Under Construction
The design proposal concerns the construction of a new office building for a private company, located in the area of Drepano, close to the city of Patras. The building will provide the suitable accommodation for a group of 30 to 40 employees and will be constructed right next to the company's production building.
The use of natural light throughout the design of the building shell and the appropriate selection for the positioning of the building within the plot's boundaries, were the key elements of the design process.
The final outcome comprises of two, distinct, interconnected, linear building volumes, positioned in an angle of 90 degrees with each other, allowing for a 180 degree open view to the surrounding environment and an appropriate building function according to the customer's needs.
The first of the two building volumes is a ground floor structure which accommodates the employee's main working area in an open space environment. The large glazing elements designed along the building's South-East view allow for the direct use of natural light within the building shell and the creation of a better working environment for the company's employees.
The main entrance, the public areas and the main staircases between the ground floor and the 1st floor together with the administration offices, are designed in the second, two floor building volume. The structure floats, partially, like a cantilever beam along the West-East direction, as it is positioned in a 90 degree angle towards the first structural volume.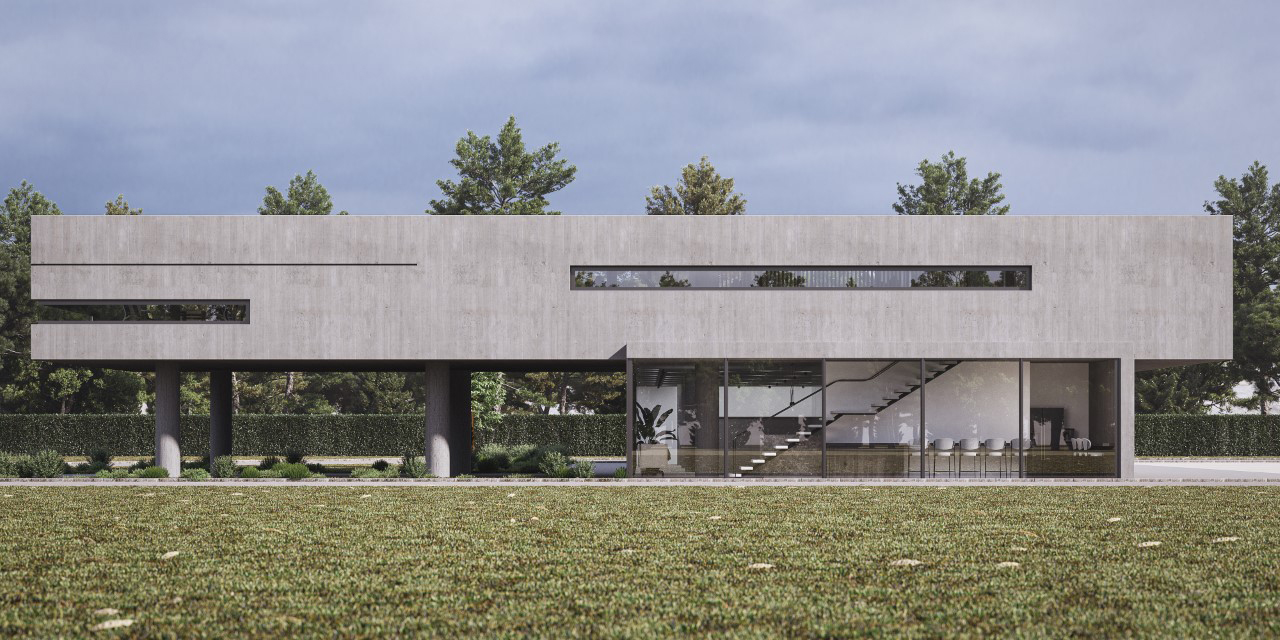 More Projects